Install the CloseTabs Extension Application from the App Store
Install the CloseTabs extension from the App Store.
Run the CloseTabs extension and click the Install
Click the Install the CloseTabs Safari Extension…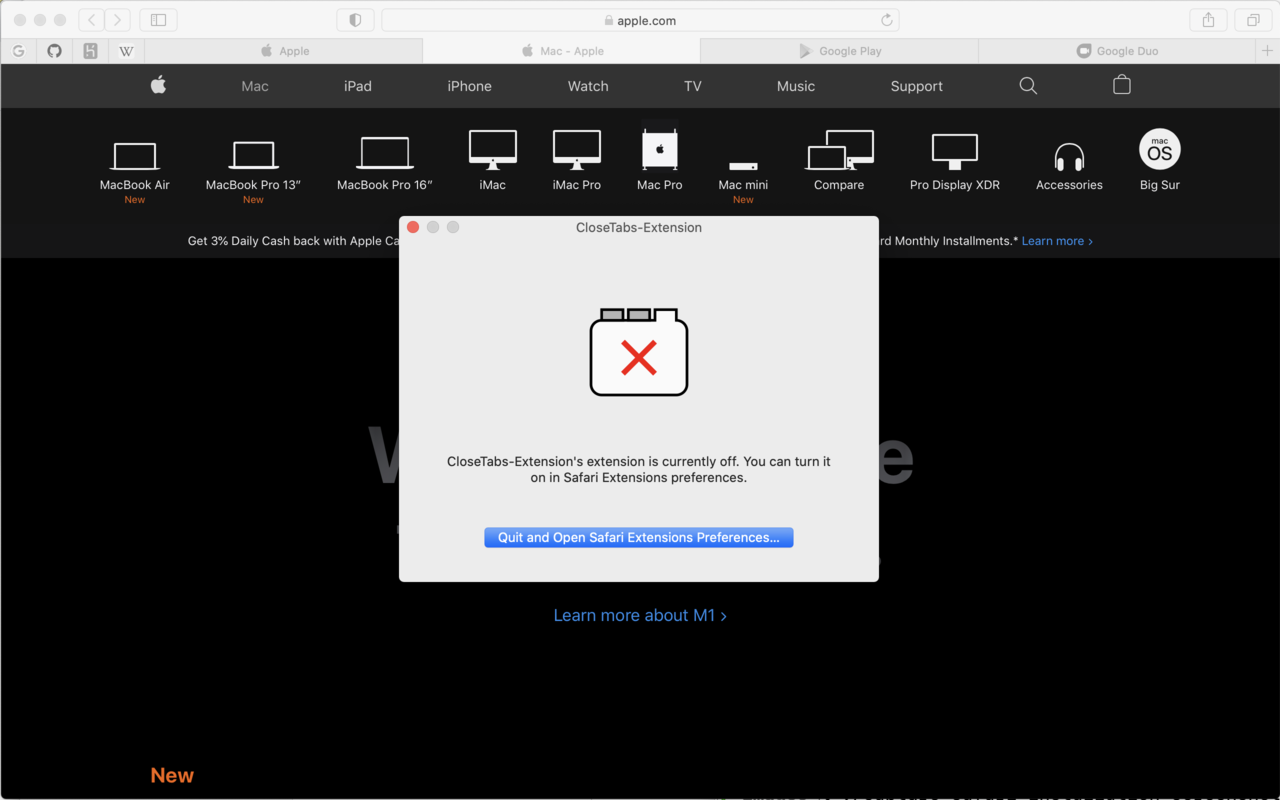 Enable the extension in Safari
Open Safari
Click the Safari menu
Select Preferences
Go to the Extensions tab
Make sure the CloseTabs Extension is clicked on the left side.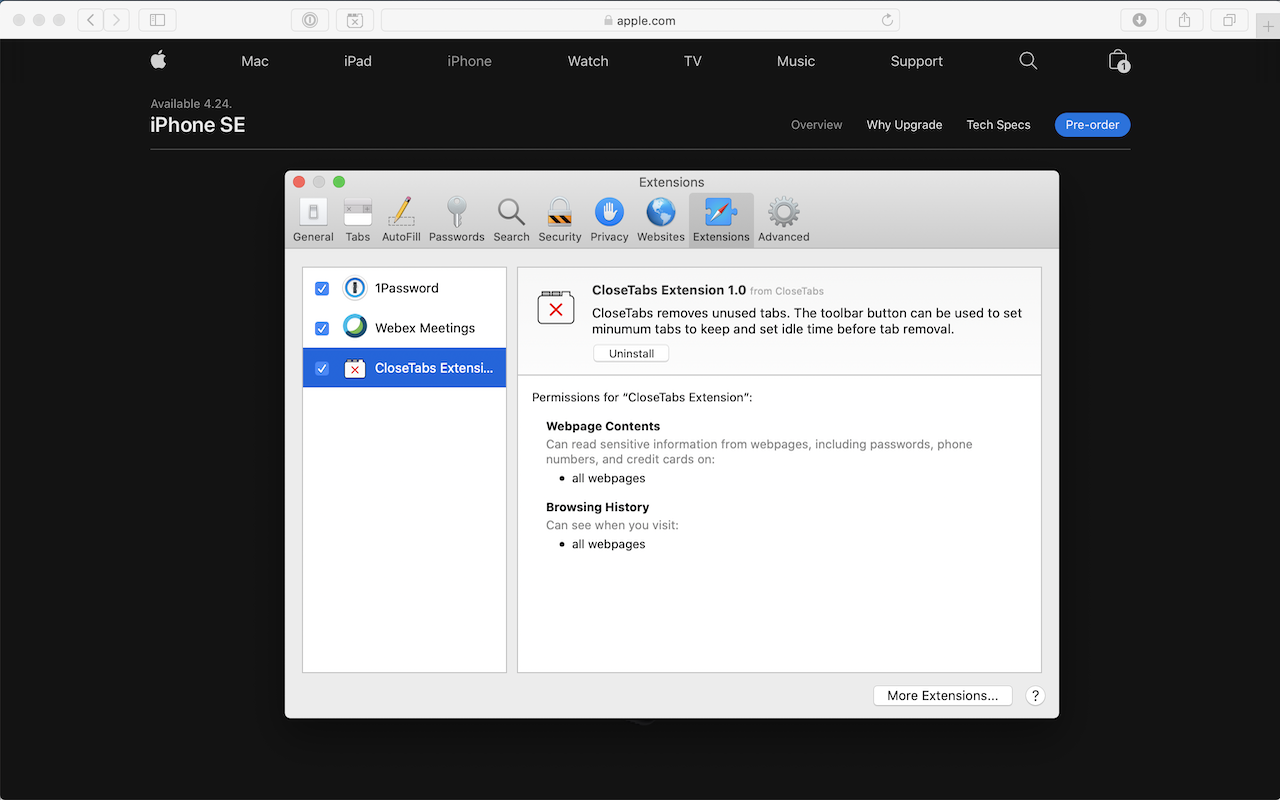 Configure your extension
Click on the CloseTabs icon in the toolbar.
Minimum Tabs specifies the minimum number of tabs to never be removed.
Minimum Idle Time specifies the minimum time from the last time the tab was viewed before it is removed.
Reset to Defaults resets the timers to reasonable defaults.